I grew up in Greece, with ancient gods and myths for bedtime stories. I worked as a journalist for 8 years at the Greek subsidiary of Condé Nast before transitioning to digital media and leading the content for a global startup until 2017. After 30 years of a love-hate relationship with my hometown of Athens (seen above in her best light, through the lens of the amazing Thomas Gravanis), and some occasional dalliances with New York and Norway, I eventually immigrated to Sweden in 2018. I currently take courses about religion, magic, media and history in several Swedish universities, while working as a freelance writer and editor and learning that living on a farm with chickens and cows is cooler (and harder) than I would have ever imagined.

My work has appeared in women's magazines (Glamour, Marie Claire), advertising campaigns and travel & wellness websites (Greatist, Culture Trip, Skyscanner). I'm a monthly contributor at WICCA magazine and have worked as a hired ghost-writer for other authors, penning everything from political memoirs to steamy paranormal romances.
Thanks to my lovely agent, Lauren Bieker of FinePrint Literary, the first book in my adult fantasy series is now officially on submission. To save my sanity as I wait, I'm working on four other WIPS in various stages (see WORKS for more). I have a short story in the Heads & Tales anthology (2021), co-written with the fantastic Anna Klapdor, the profits from which will go towards supporting The Trevor Project. When not working, my hobbies are spoiling animals rotten, pandering to my inner geek and doing tarot readings for writers on Twitter.

5 things you didn't know about me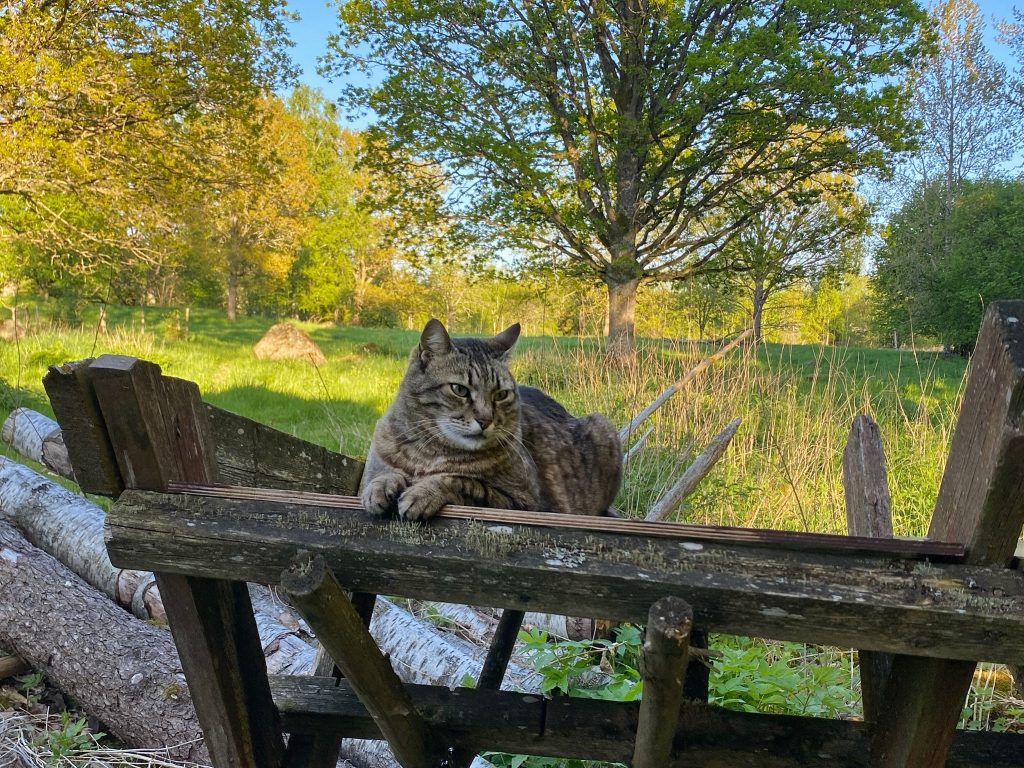 I have three cats (that's Scooby, my oldest, in the photo) and four chickens.
I'm an Aries Sun with a Scorpio Rising, which means I never back down from a challenge… and I literally used that line to get hired at Glamour Magazine once!
My favorite superhero is SheHulk. My favorite Doctor Who companion is Clara.
I've dyed my hair in every color under the rainbow. Change is essential.
I used to bake cakes as a side hustle. I still have STRONG feelings about fondant.