While waiting to hear back from my novels, I started writing short stories to keep myself sane — and fell in love with short formats and how well they lend to experimenting with genre.
Below, are some of my shorts that have been published so far!
---
BRIDE OF THE GULF
Published in khōréō 2.4
A folk tale I was obsessed with as a kid, set in Thessaloniki, one of my favorite Greek cities. If stories about mermaids, music, memory and murder sound like your jam, do have a read, or listen to the amazing audio version narrated by Kat Kourbeti. It's now available for free on the magazine's website.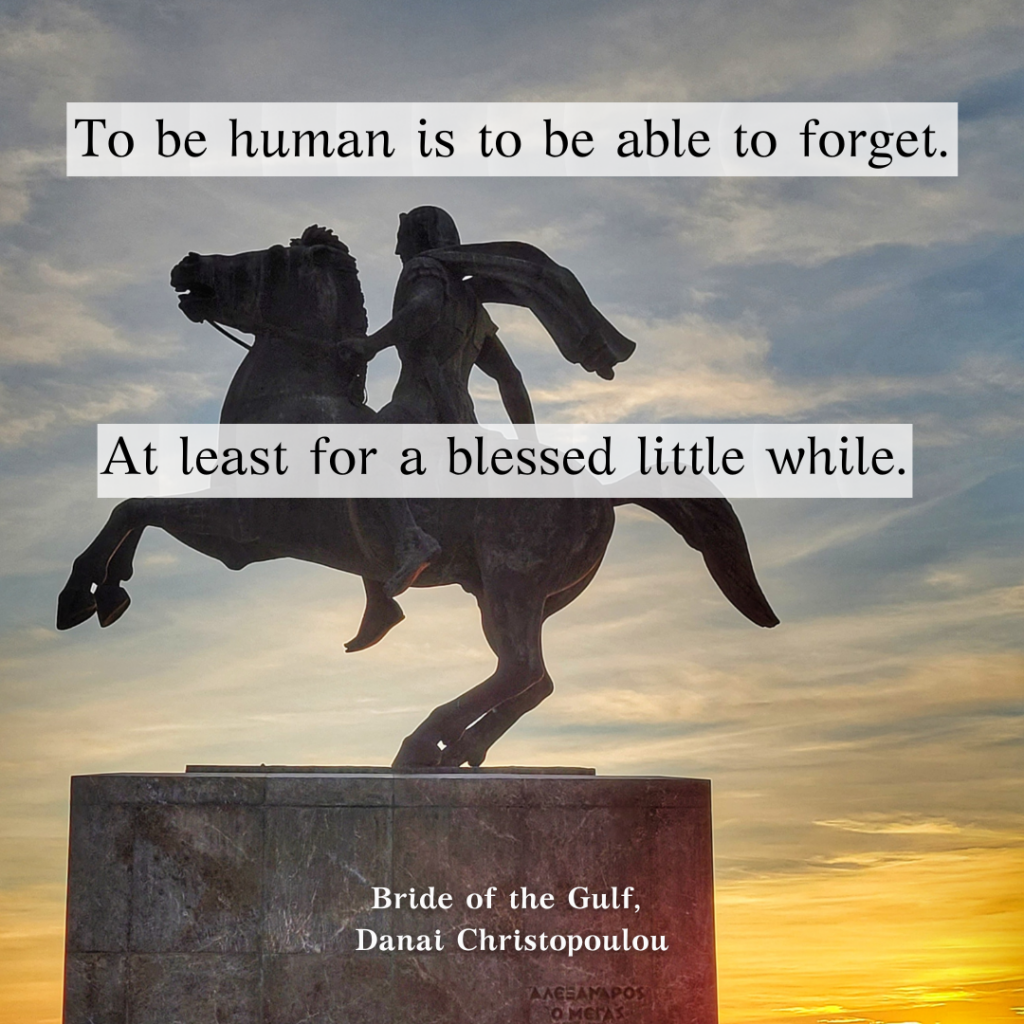 ---
THE MOON IS ALL WRONG HERE
Published in Haven Spec #7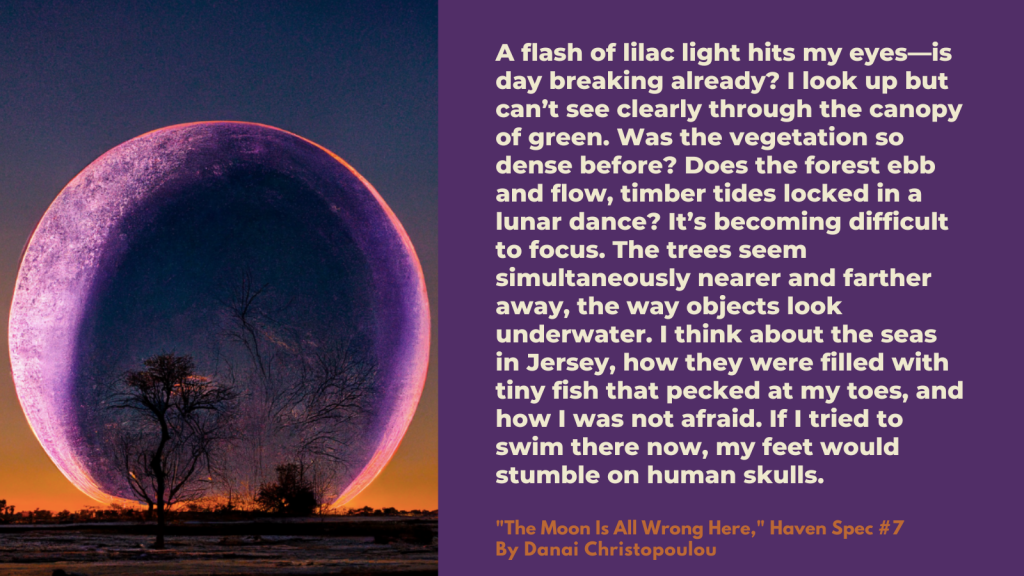 Set in an exoplanet that become's humanity's second chance at living, this is a story about learning to belong in a world that's very different to the one that made you who you are, and about finding new ways to re-awaken your magic.
---
THIRTEEN SHIPS FOR THE RISING WORLD
Co-written with Len Klapdor and A. J. Van Belle.
Published in Flourish Fiction.
"Finally, I can do something more than bury the dead. I can give a second chance to the living."
Amidst a dying world, three generations of people (an activist, a scientist and an old woman on the brink of death) are doing their best to save the seeds of humanity.
---
STARDUST
Co-written with Len Klapdor.
Originally published in the Heads & Tales anthology, reprinted in Etherea Magazine #14.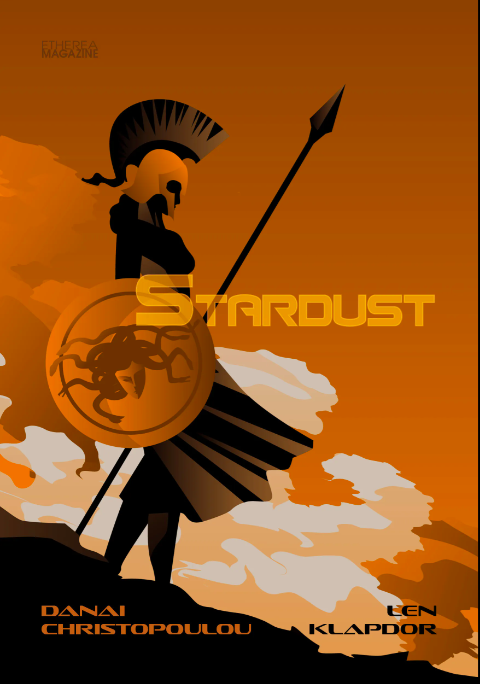 Departing from the myth of Medusa and Perseus, this short story tells the shocking tale of two warring factions and their horrible weapons. Perseus hunts the monster that turned his home planet Argos into stone. But when he finds Medusa, his enemy's pet scientist and creator of the abhorrent Petro-Virus, on a remote asteroid with her ship destroyed, he is confronted with truths that shake his beliefs to the core.
Is Medusa really the monster Perseus made her out to be? And what if they could still save Argos?