July 1st, 2021: Our anthology is out today!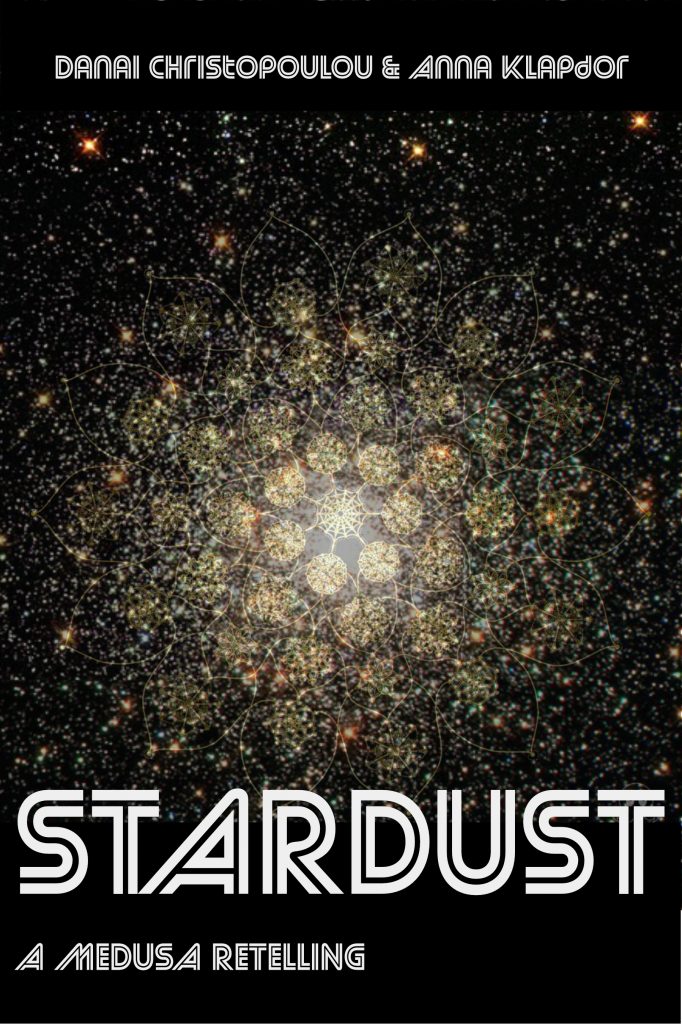 A few months ago, I joined a Twitter call by Chapel Orahamm for an anthology that would examine the other side of famous myths and fables. We would have to pair up with other writers, to tell the story from both sides. I knew right away that I wanted to do a Greek myth retelling… but I wasn't sure which one. Since I was still working on The Red Candle, back then, which touches upon the myth of the Minotaur as well as the myth of the death of Hercules, I knew I wanted to do something different. When Anna Klapdor suggested Medusa, it instantly clicked for me — after all, I was named after the mother of one Perseus!
Up until that moment, I'd never co-written a story before. But during our first Zoom call with Anna, it became clear that we were thinking alike. We toyed with a few different treatments for the myth, until we ended up with a sci-fi version. I think it was very important to both of us to not turn this story into a romance. I always find it in poor taste when people take myths that were originally about trauma, abduction, rape or even murder and turn them into romances (hence I'll never be able to fully get behind a Hades & Persephone retelling, sorry). I'd like to believe our version of the myth does both characters justice. Perseus, the ignorant boy who wanted to be a hero. Medusa, wronged by the gods and vilified — but not forgotten.

The anthology itself contains 14 stories told from both sides, giving voice to characters we grew up viewing as voiceless — or villains. It was an ambitious project and I'm forever grateful to Chapel for making it happen and to all the other talented people who were involved in it. And of course, to my co-writer and now friend Anna; I couldn't have pulled this off without you. I can't wait for our next project together!
So if you feel like reading something different, check out Heads & Tales today.
All profits go towards supporting The Trevor Project.